Jobs at Last Part of the Recovery
New jobs are being added to Indiana's economy. Between January and May of this year, Indiana added 51,800 jobs. While administrative and support services had the largest increase in jobs statewide, manufacturing came in second among the industries, adding 11,600 jobs.
In fact, Indiana had the biggest percentage gain in jobs of all the states, at 1.9 percent between January and May. It was also the third highest in adding manufacturing jobs, exceeded only by Ohio and Texas (see Figure 1).
Figure 1: Manufacturing Jobs Added between January and May 2010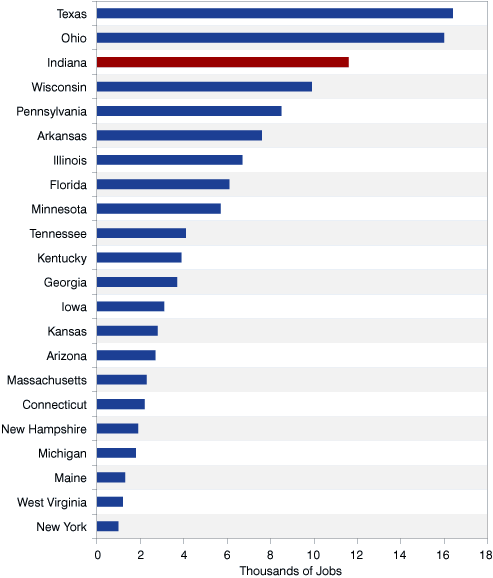 Source: IBRC, using Bureau of Labor Statistics and Indiana Department of Workforce Development data
For more information, click here for the June Jobs Watch Briefing.
Carol O. Rogers
Deputy Director, Indiana Business Research Center, Indiana University Kelley School of Business